Performance Micro Tool now offers end mills smaller than .001"
Through literally thousands of hours of research and development, Performance Micro Tool has been able to manufacture end mills as small as 5 microns in diameter. No one else in the world offers end mills this small. These tools have been used in several manufacturing applications as well as for advanced academic studies.
Call us at 1-866-737-3676 to learn more about our nano-sized tools.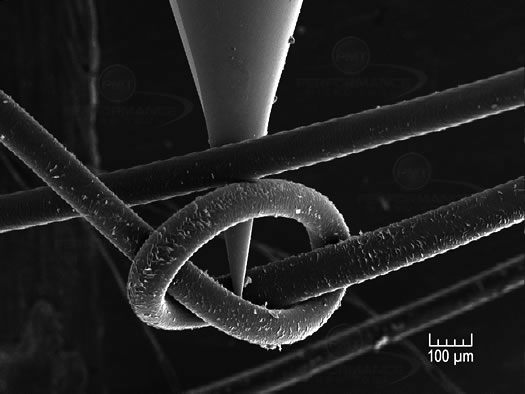 Human hair tied in a knot shown next to 25 µm end mill.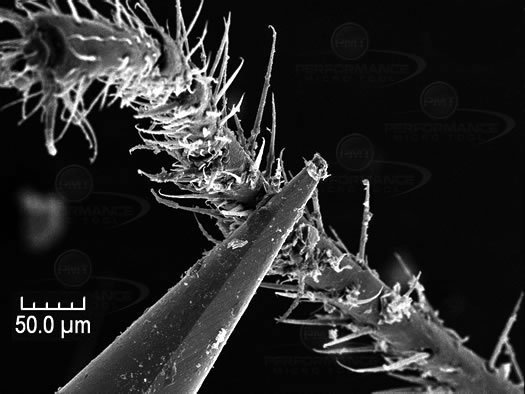 Leg of an ant shown next to 10 µm engraving tool.
Micro aluminum gear machined with 25 µm end mill shown
next to salt crystal. Photo courtesy of Albright Technology.